Sports are part of our daily lives. We play and enjoy it with our family, friends, and neighbourhood. Before, we considered a sport a sport if it was physical. But today, the extent technology offered us introduced virtual and electronic-based sporting events played and enjoyed by people. It is no other than esports and esports betting.
Esports has been among the fastest-growing industries that thrive amid the pandemic since 2020. The absence of live venue-based esports competition didn't affect its overall viewership and revenue. In reality, Insider Intelligence even projected an 11.5 % increase in monthly esports viewers in 2022.
As esports took the world by storm, it opened the doors for bettors to find a new source of fun and income. Esports betting is relatively new, especially for the older generations. So, learning the basics is a must before punting in the best online betting site in Singapore.
What is Esports?
Esports is any competitive video game played by individuals or teams. Unlike typical video games, gamers have to compete against real-life players, not computers or bots, in multiplayer-based organized events.
Thanks to the massive esports tournaments for Defense of the Ancient (DOTA 2), League of Legends (LOL), and Counter-Strike: Global Offensive (CS:GO) staged and streamed worldwide, it gained popularity. Superstar esports teams and players also help propel this industry into stardom.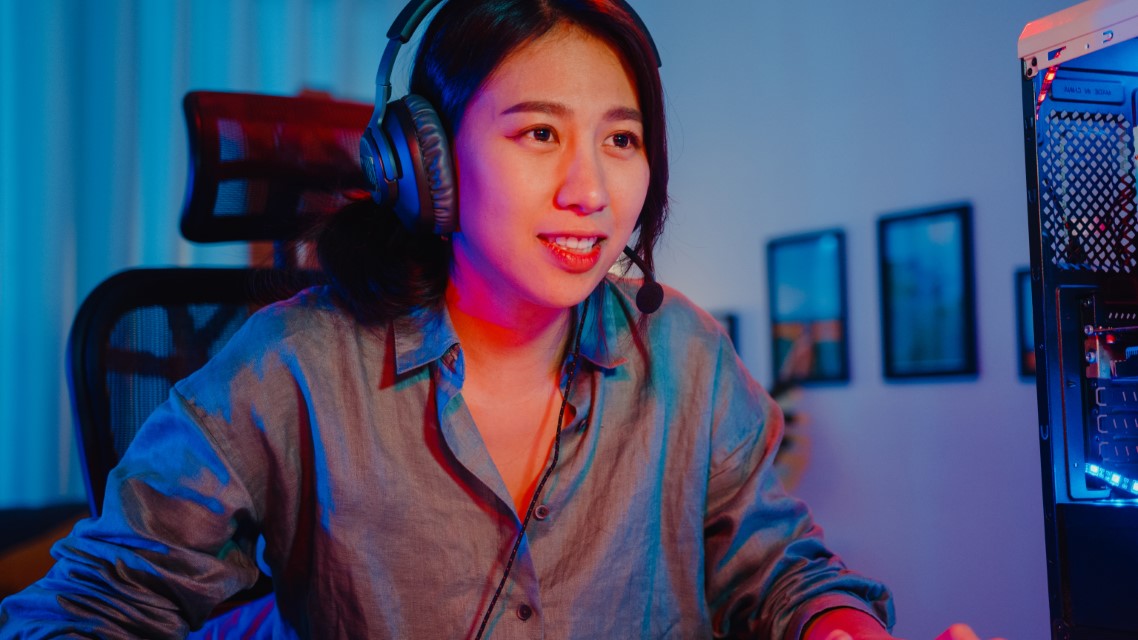 Rise of Betting on Esports
Market Insight Reports estimated that the esports betting market will hit more than $13 billion global value by 2025. Oddin.gg CEO Vlastimil Venclik attributed this rapid growth to the esports industry's continuous operation despite COVID.
Moreover, this became possible with the emergence of enhanced real-time streaming technologies. Various online sports betting firms took advantage of this trend and provided excellent esports betting options. Since most people prefer to stay at home, they can still bet on their favourite esports at their pace.
Esports Betting VS Traditional Sports Betting
Betting on esports is the same as placing wagers in football or horse racing. Players in both sports can suffer fatigue and injury. Esports professionals can even experience strain injury or strained muscles. Unusual, but it could render them impossible to play. Players can still play in games but with pain to nurse, affecting their performance.
So, what sets them apart? Esports is relatively new so is the records, rules, and regulations. There are regular updates that change the gaming landscape each year. Unlike traditional sports with an already established identity, the ever-changing esports environment make it more difficult to analyse data.
Some sportsbooks also offer bets already for sporting events next year or more years ahead of traditional sports betting. Esports betting usually lacks a futures or outright market for reasons, such as bookmakers deeming it unpopular or the favourite teams being hard to know.
Tips on Esports Betting
As mentioned earlier, esports betting is not entirely different from punting on traditional sports. The same as football or horse betting, wagering in esports should come with strategies. Beginners aiming to increase their winning chances in esports may consider these tips:
Be Knowledgeable of the Game
Bettors on esports can try their luck in different esports genres. It could be in the multiplayer online battle arena (MOBA), first-person shooter (FPS), or sports simulator genres. With many esports available to bet for, punters have to strong knowledge of each game.
It is easy for gamers but could be daunting for newbie bettors. Don't worry about it as you need to play the game to learn its basics. All you have to do is watch esports on platforms like Facebook, YouTube, and Twitch.
Learning how the game works and flows can help bettors project possible scenarios and adjust to its fast-paced environment. It is also necessary to observe and analyse the strategies and playing styles used by the different teams. You should also keep an eye on the players as they drive themselves or their teams to victory.
Doing your research homework is crucial to grasp the game fully. Instead of listening to tipsters and basing your bets on gut feelings, make decisions through fact and record-based assumptions.
Look at Recent Results
Checking and reviewing recent esports results are related to being knowledgeable about esports. But this time, bettors should look closely at the outcomes of previous head-to-head matches. It includes the overall statistics of each team's and player's performances. These match turnouts can indicate what is to come in their next game.
Bettors should also never let the powerhouse and underdog perspective lure them. Upsets are also happening in esports competitions. So, stay updated with the latest in esports before betting.
Consider Specializing in One Game
There are many esports, and learning all eat time and effort. So, why settle with one? Through specialization, bettors can focus on a particular esports. In doing this, punters can dedicate themselves to their chosen game. In specializing, you can also save money. It is better than betting in different esports titles, especially for bettors with a smaller budget.
Do Not Rush
Achieving instant success in esports betting is impossible. Losing is a part of it. Don't rush everything, such as doubling your wage to get back the money you lose. Relax and take time to rest but always remember to prepare by researching esports and formulating new strategies.
Conclusion
Beginners betting on esports have to understand the sport before punting. It will take hours to years of researching, observing, and analysing to profit from it. But the wait is worth it as trial-and-errors will pay off as you gain more confidence. It is also best to look for a trusted and reliable sportsbook Singapore.
Bet on sports and esports with us. You can also play 4D online and try our casino games once you register at 88ProBet.
Read More: Sports Betting Guide: How to Win at Esports Betting